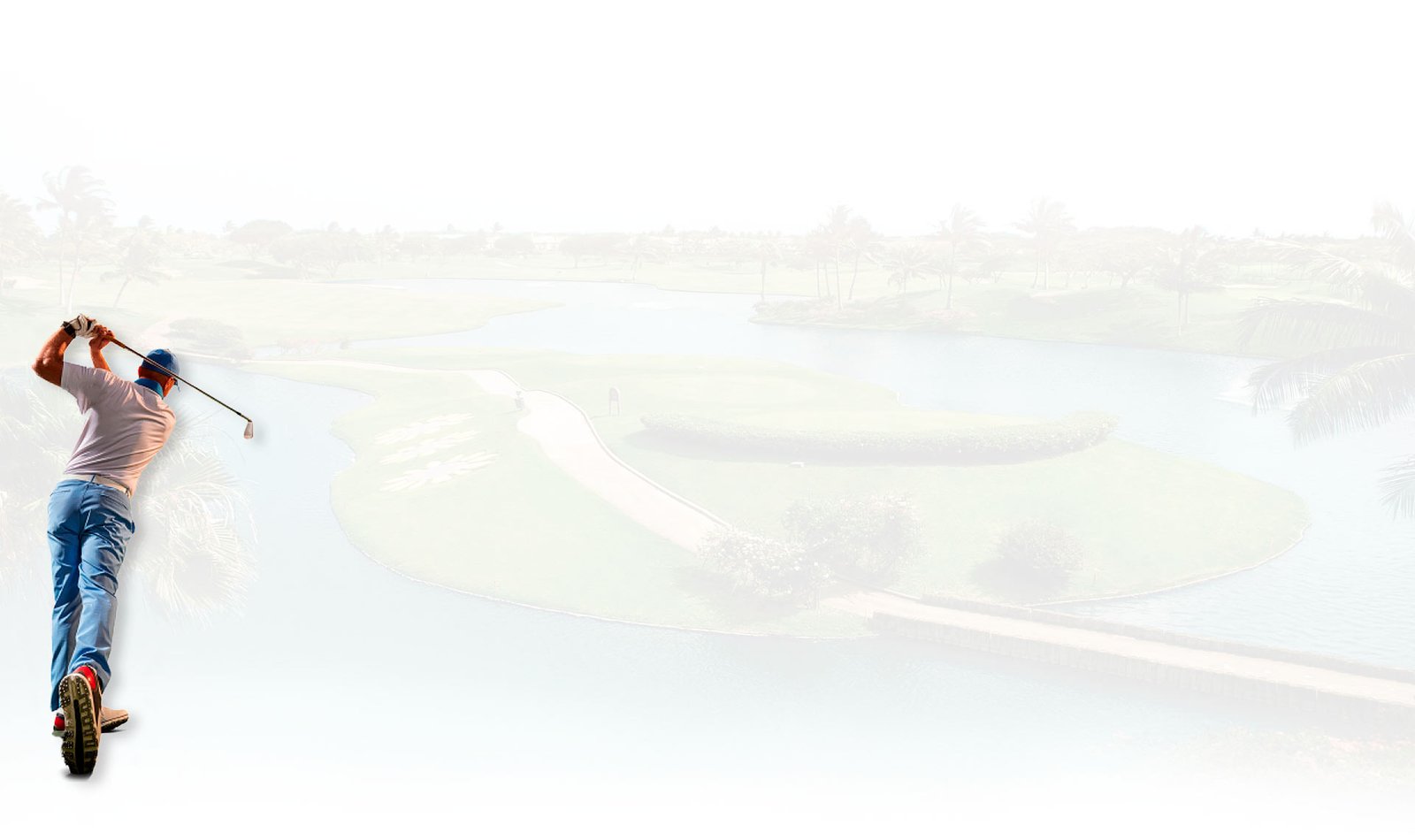 Testimonials
---

---
THE BEST!! I have had multiple club fittings by others, and this is the first time I can honestly say that I have been completely satisfied and the results for me are as close to perfect as one can expect. Brad not only is knowledgable, but his level of customer service and "guaranteed satisfaction" is above and beyond. I think it is also important to say that Brad leaves the ultimate decision of this option or that option up to you, the player, and from my perspective that is very important. Brad is not hitting the driver or 7 iron, you are. I added a new driver, as well as fairway wood and iron shafts. I went with an open mind as to "brand" and I actually have 3 different companies. If you go with an open mind I think you will be completely satisfied. By the way, I am a 69 year old former single digit handicap and knew I needed to find the right equipment and I did. Thanks Brad!
Bruce Kearns
---
WOW and WOW ... getting custom fitted for clubs by Brad was the best experience in my golf life! First, he listened to my needs (present and future), then he spent hours with me on the range and course honing the clubs of choice, and after the initial fitting he followed up to make sure I was happy. His selection for me has added mental confidence to my game, so that flows over into better skill results ... and from there more enjoyment when playing. I am an advocate that all golfers get their clubs custom fitted, and I highly recommend Brad as the fitter! He is superb!
Diane
---
12 year old boy, left handed, very gifted golfer since age 2. Needed new clubs. Lefties have a hard time trying out equipment, and for a 12 year old boy, almost impossible. But Brad was awesome. Fitted him with new irons, re-shafted his driver and other woods/hybrids. Each club went more than 20 yards further instantly! And now he had his first hole in one at US Kids Golf World Championship at Pinehurst. Can't get much better than that. 142 yards with a 9 iron! Thank you Brad!
Diana Scottuthor *
---
I highly recommend that everyone from beginners to low handicappers j.use a fitter and Brad is the best fitters that I've met. Don't be fooled and pay top dollar for factory clubs that some golf shop "fitter" using a kit and an indoor video machine says are correct, as you will still be getting factory shafts that can vary from ladies to stiff in the same set. Brad will check each shaft to make sure they are correct and follow up after you buy them to make sure you like them.
Roger
---
I found Brad after breaking my third club in Florida and finally coming to the conclusion that I needed new irons. I'm six feet, seven inches tall and have learned the hard way that off the rack discount golf stores are NOT the way to go. From the start, it was evident that Brad was not just selling me golf clubs, he was evaluating my needs, and meticulously crafting clubs that would be of a quality to satisfy a Tour professional. The process started with an evaluation of my current irons and moved on to trying various combinations of iron heads, shafts, and grips. After an exhaustive process (trackman, SST Pure, loft and lie angles checked and adjusted) , I had a set of irons that I knew were crafted exactly for me. I could not be happier
Peter MIchaels
---
I was in need of steel fiber shafts for my longer irons. I called every club fitter including Loft Golf who said it would take 1 month to receive them and I had 1 week before the U.S. Open Qualifier. I was recommended to Brad by my golf coach. There was no waiting, Brad fit me in the next day and the shafts were installed. I was happy and comfortable with these shafts and not even knowing me, he took the time to let me hit my clubs on the range. By watching and speaking to me he knew exactly what I needed. Brad is very knowledgeable. I am happy with all the work Brad has done for me. Since I have been using the clubs Brad built for me, I have improved my ball flight to my liking. By far, Brad is the best club fitter. I would highly recommend using
Matthew Myskowski
---
When I booked with Brad, I really did not know what to expect. Within minutes, Brad diagnosed and explained to me many of the problems I was experiencing were equipment related. He fitted me with new irons, and most importantly, with shafts that suited my swing. The difference is astonishing. I gained 10 yards on each club, but more importantly, the increase in accuracy is what makes all the difference. Brad truly knows what he is doing and is a pleasure to work with. The equipment was ready in a couple of days, and he is responsive to questions and emails. I highly recommend him.
Steve Melzer
---
I am Brazilian and found Brad on Golf Digest Top Fitters list. Before going on vacation to USA, I emailed Brad and since the very first contact he showed attention and great know-how. Our fitting session lasted near 4 hours and it was great. Brad did not hesitate in give me as many options as possible without trying to sell this or that brand. We went through all my bag, from driver to putter covering even golf balls and gloves. As I was traveling with my wife and he had a lot of work to do with my clubs, he promptly suggest to meet me in a couple days driving 70 miles from his shop to bring me the clubs. Back in Brazil, I dropped 7 strokes in 2 months. He keeps emailing me from time to time to ask about my equipment performance. I truly recommend his services and already sent a Brazilian friend to pay him a visit. (Apologies for my English)
Fabricio Lodi
---
Brad Fellinger is the most knowledgeable club fitter that I have ever met. His experience and cutting edge craftsmanship have helped to bring my game to another level. I highly recommend Fellinger Custom Golf to any golfer seeking to improve their game while gaining access to cutting edge technologies truly and professional advise
John Nepola
---
This fitting was extremely important to me. After my spinal fusion, I thought my game was wrecked. My drives were off by 50 yards and my irons were 20-30 yards shorter. Brad and I spent hours over 3 days finding the right combination of shafts and club head weights to get some of the distance back. The improvement I have gotten from properly fitted clubs has motivated me to continue playing a game that I thought I was going to have to give up. I recommend Brad with the highest of praise. You could not do better than him. He is more than just a club fitter in my opinion. His devotion to his clients is simply amazing.
Edward Zampella
---
I found Brad Fellinger after a web search for club fitters in the Jupiter, FL area. After a very bad experience with another fitting firm (they wanted a huge amount of money for a driver and they wanted it all up front!) I went to Brad. I spent more than two hours hitting balls on the range at Medalist with his Trackman monitoring the results. The result was the right shafts and great heads. His prices were fair and the service was extraordinary- my clubs were ready in two days! I have already referred one friend to Brad and my friend is just as happy with his new irons. Custom-fitting is the way to go and Brad Fellinger is the club fitter to use!
Bill Rinehart
---
Brad Fellinger is the best club fitter in the business. I have seen him work with every level of player from PGA to LPGA Tour stars to the week end warrior, each receiving the same level of service. Brad is committed to each golfer and diligently works to make sure they have the optimal fitting golf club. He is a perfectionist who does incredible quality work. I give Fellinger Custom Golf my highest recommendation.

Mike Adams: Director of Instruction
Medalist GC and Hamilton Farm GC
World Golf Teachers Hall of Fame Member
Golf Magazine Top 100 Teacher
Golf Digest Top 50 (ranked #9 in the US ) Instructor
Micheal Adams
---
Hello Brad, I've played several times on my home course in Germany and want to let you know that all my new clubs perform very well. I've gained control and distance with all my clubs. Exceptional are the Driver and 3 Wood with the Accra Tour Z Shaft. Best Regards
Torsten Kroehlhor
---
Brad was amazing with the fitting I scheduled. His knowledge of all clubs, shafts, and adjustments made major improvements to my game. He even adjusted my wedges as part of the fitting. I was so happy to meet and work with Brad. He is the best on the Treasure Coast.
Tanner V
---
I have to admit, I never put much into the "tech" of golf, I thought it was all just a bunch of you-know-what. But after 10 minutes on the trackman, and trying a few shaft combinations, I was sold. People - this stuff makes a difference! I'm hitting longer now, with less dispersion. And, everything matches the way it should. Brad does a great job explaining how this works - and he has a few tips he can give you that helps too. He takes the initiative to try things and guarantees all the work. And, he won't sell you what you don't need. If you are a serious player and have not gone through this type of fitting you are missing out.
Pete Czech
---
In April before the Masters visit Brad and I asked for new shafts for my titleist Tmb irons that feel heavy but they are not, that they are very stable in the impact giving penetrating trajectory to the ball flight and easy to hit like a regular rod. 3 months later, I made my first 75 in a local demanding course hitting the irons in an incredible way like never before. Accra 100i shafts. I recommend doing a fitting with Brad for anyone who wants to improve their golf
Federico
---
The most impressive part of dealing with Brad is it was fun and professional at the same time. Brad does all his own work and that was important to me to get it done from the person who is measuring and adjusting my clubs. Brad was Quick with delivery well connected in the golf business so he can do just about anything you need to have done. Frankly I have had experience in the past with custom club fitting Brad is without a doubt the best I have ever had build me a set of clubs.I am a tough guy to please Brad was over the top with his quality and knowledge although I had my opinions he educated me on how little I knew about what I needed. I came back for some adjustments after I played some rounds with the new clubs he made some suggestions adjusted them and I went out and won a very difficult tournament. I listened and let Brad do his thing I will always be grateful for having the opportunity to meet Brad I now have somebody who I trust completely. Joe Gilmore
Joseph A Gilmore
---
A little about myself. I am a 2 hadicap and am originally from NJ and bought a house in Florida. I have had countless golf clubs and fittings. Brad has been by far the best club builder I have ever met. Do yourself a favor, if you are serious about your golf game and equipment you owe it to yourself to have Brad fit you as he did me. I truly believe it will help anyones game no matter what your skill level.
Ryan Cataldo
---
I have been golfing for 12 years and have recently broken into the single digits with a handicap index of 9.2. But, with all my length off the tee and hours of practice I could never break 80 for a full 18 holes. After coming so very close for the past two years, I finally decided to take a closer look at my equipment. I had had several big box store 'club fittings' and kept hitting 'standard' off the shelf irons. But, I couldn't figure why I kept hooking my irons so badly. Enter Brad Fellinger. Many of my fellow members at Upper Montclair had been praising him, so I decided to ask him for an iron fitting. It was he best thing I have done for my game in years. The bottom line is that Brad is not only ridiculously knowledgeable and professional, he works relentlessly to please his clients and will not rest until they are happy. I was very grateful for his commitment to me and the improvement of my game. He fitted me for new iron shafts and adjusted the lie angles of my AP2's and did not try to force me into new gear. He simply listened intently to my requests and understood how I wanted to 'feel' my clubs. The end result was that 10 days after I got my new sticks I shot a 77. Two days later I shot a 74. Each round included some of the purest, straightest approach shots onto the greens which led to an eagle and several tap-in birdies.
Pete Elias
---
Brad, did a great job fitting my daughter with a 3 wood and 5 hybrid. Brad, drove from the east coast of Florida to the west coast of Florida to fit my daughter. My daughter loved the personal one on one experience. Who else would drive from the east coast of Florida to the west coast of Florida!!!!!! Brad, took his time and worked with my daughter to make sure she had the best experience. A fitting should happen on an outdoor driving range to ensure the most accurate fitting possible and that is exactly what Brad did for my daughter. He treats everyone like they are a touring pro!!!!! Brad, was also the individual that actually built my daughters clubs!!!! Hopefully, someone will ready this and change there mind about going to one of the commercialized places. Ask the real questions, will a place build your club/clubs on site? Are they willing to travel to where you are located? Is the individual that builds your club/clubs wanting to know after the fitting and the club building about your interaction with those clubs? Interesting about these commercialized places they offer 20,000+ combinations of building a club/clubs, but why do you need that many combinations when supposedly they are the experts. Brad, absolutely goes beyond these so called experts and these commercialized places to ensure, that the fitting is correct and complete at an outdoor driving range, because he is the one building the clubs and no one else!!!! Brad, has had decades of experience.
Michael Stiwich
---
I have been a believer of club fitting for 10 years and have gone to their (3) different top fitters. Bard Fellinger spends the time and takes the effort to evaluate one's swing and takes as much time as necessary to find the best equipment for the golfer. He does not try to talk or sell you into equipment that you don't need. I thoroughly enjoyed the experience and am very happy with the results of his efforts. I would highly recommend him and appreciate all his efforts to assist me with my equipment.
Playgolfnj
---
I was very impressed by several aspects of working with Brad. 1. His attitude was very positive and very oriented towards taking whatever amount of time was necessary to get to the right set-up. 2. He never pushed me towards new equipment. If I didn't see or feel any benefit from what we tried, he wasn't advocating changing from my current club. 3. What we did change is working. One example - my drives are longer and have less dispersion with my new club. Thanks to Brad, and my coach, Aaron Fagan, my handicap dropped almost 4 strokes in the month following my fitting. Thanks Brad!
Ross Curtis
---
I have been using Fellinger Custom Golf for over 4 years. Fellinger Golf has made me clubs of all manufactures that have preformed with excellent results. There is never a wait when making and repairing clubs, sometimes work has been done in the same day. Fellinger Custom Golf uses advanced fitting equipment like Trackman that measures your golf shots for all skill levels. I highly recommend Fellinger Custom Golf for all your Golf equipment needs.
Bobby B *
---
There is no better club fitter than Brad Fellinger. No equipment is sold without real game improvement. He stays in communication with you to ensure you are satisfied. And you see the difference in your game."
Joe Connors
---
Brad The clubs you fitted and built for me are excellent. After a 10 year lay off and only playing for a month, I know my swing was not the best when we met for the fitting. Now 2 months later, l feel like I am playing my best of my life. Not bad for a 60 year old! Thanks again, and great job!
Bob Bowen
---
I wanted to use my clubs for a couple of months prior to providing a testimonial. This was my third set of clubs where I was "fitted". However, with Brad, the experience was unlike any prior fitting. Be prepared to work hard, as Brad is relentless to ensure he get's it right. We put a solid 3 hours of hitting balls, checking Trackman, changing shafts, changing club heads, changing manufacturers. The result?
1. Lowered Driver RPM from 4100 to 2400, and 15 Yards
2. Irons - a solid ten yards gained
3. Best part - my new sticks are much more accurate.
My first round with the new sticks was 2 under - not bad for a seven handicap. Now a 4. If you really want to get it right, go see Brad.
Bill Ferguson
---
I went through the entire club fitting process at Medalist Golf Club, and could not be any happier with the way the entire process went. The clubs came out exactly how I had requested. The entire process was smooth and I recommend it for anyone interested in being fit for new clubs!
Nick Miller
---
I was looking for new irons a couple of years ago and could not find anything I liked. Brad worked with me, letting me try different heads with different shafts. He put the right combination together and I finally found my match. Immediate results followed, winning Player of the Year honors that year. What a difference Fellinger Custom Golf made in my game and by referring Brad to my friends, in their games too. Brad's the only one I trust when it comes to my golf equipment.
TW
---
Brad has been helping me a lot with fine tuning my equipment. Very knowledgeable and thorough. I can really recommend his service. Richard S Johnson
PGA Tour, European Tour Winner
Richard S Johnson
---
I met Brad a little over a year ago. I was having trouble controlling distance with my irons. The 8 went farther than the 7; the wedge farther than the 9. Brad used SST PURE Shaft Alignment to evaluate each shaft. The manufacturer's shafts ranged from Senior to Stiff flex even though they were labeled Regular. Brad had me hit a number of different manufacturers' shafts until I was satisfied with the performance. I then asked him to check my driver and fairway metals... he announced them satisfactory. No hard sell to change them. In November, I purchased a new driver and have been struggling with inconsistency. I went back to Brad. We experimented with different shafts and settings. Bottom line... with my new shaft and Brad's recommended settings, I am hitting the ball higher with less spin and longer carry. I have added 20 plus yards. Down wind, I am 30 to 50 yards longer. I have much the same story with a new 3 wood fitted by Brad. In addition the the great results, Brad's customer focus is terrific. He turned my irons around in one day. The new driver shaft and 3 wood completed while I waited. Brad provides much more than you can find at demo days. I recommend him highly.
Scott Bayman
---
Just wanted to drop you a line, you fitted me for a driver shaft 2 years ago and I wanted to try all the newest technology. I decided to go to Club Champion in NJ and hit all the newest equipment Epic, PXG, Cobra, M2 etc. We tried 4 different shafts on each one, not 1 of them hit it any better. Then we tested my R15 my smash factor, spin rate, launch angle etc.. was right on point!!! THANK YOU FOR A GREAT FITTING!! "THE GUY AT CLUB CHAMPION SAID IF I WANT MORE YARDS, GET A BETTER SWING"...... LOL Thank you,
Chris Antonucci
---
I just wanted to publicly thank Brad for fitting me for a new three wood and driver. Brad is very knowledgeable but the thing I liked the best was that he takes his time during a fitting. If you ask him how long a fitting will take he probably will say " until it is right". Brad does take his time until you are perfectly satisfied.
The second thing that is great about Brad's fittings are that they are outside on a grass driving range. Being able to tee a ball up as high as you want and watch your ball flight is so much better than hitting into a net or screen. He uses trackman which is also the best in the business. He backs up what you see with real numbers from trackman. No more guessing how far you carry it or what your swing speed is. Brad's selection is also top of the line. The different options he gives you from shafts to club heads are amazing. I couldn't believe how spin rates, carry yardage antitank yardage changed between shafts. When Brad fits you into a club he stands behind his work and is willing to help you if you want to change something. About two weeks after my fitting I thought I was hitting my driver a little different from when I was fitted. Sent Brad a quick email and he responded quickly by saying come on up and let's take a look.
Kenny Mack
---
It is hard to know where to start when discussing Brad's services. First and foremost, Brad's attention to detail, his client, consideration, and compassion are unparalleled. Compared to other big name businesses where the person doing the fitting is not necessarily the builder, or even worse the fitter just orders clubs, Brad follows you through the fitting, instruction, building, follow-up adjustments, and total service and warranty. As a PhD mechanical engineer, it was a great refresher for once to have such a knowledgeable fitter be able to explain the numbers associated with the fitting process, the different dynamics of the shafts and adjustments, and the concepts behind motivating different club builds. If you tell Brad what you want, he will build it to perfection; higher ball flight? lower ball flight? more spin? less spin? heavier/lighter, etc. The most interesting take away from my fitting with Brad was the inadequacies associated with factory clubs. I must admit I was somewhat skeptical at first, not understanding why off the rack clubs did not work and I was convinced it was my swing. However, when Brad showed me the data on my own personal clubs, even with a factory "stiff" shaft, the true flex fell in between seniors and ladies, or in between seniors and regular (best case). After reshafting my woods and hybrid, the dispersion was tight as a bullet, and the ball flight was perfect. I easily gained 20 yards on my clubs. My factory irons were equally weak, albeit slightly better than my woods.
Justin SG Feig
---
Went from a 16 to a 14. Made it to the quarterfinals in the 2 man event and won the President's Cup. Thanks for your help.
Kevin M. Kelly DC
---
I was introduced to Brad Fellinger in 2009 by a fellow PGA Professional. I initially came to Brad for a personal club fitting. I love to tinker with golf equipment and wanted to see if I could find a few more yards with my driver. Brad has a Trackman Launch monitor and a huge inventory of shafts. Furthermore, Brad has a SST P.U.R.E. machine to maximize the performance of golf shafts. I was most impressed with Brad's attention to detail and his genuine interest of helping people find their potential with their golf equipment. Not only did I gain yardage with my new driver but he increased my launch angle and decreased my spin rate! Needless to say, I have recommended Brad to many of my fellow PGA Professionals and friends who want to reach their potential with their games. I can only say that if you want the best performance out of your golf equipment, then Brad and Fellinger Custom Golf is your choice.

Jason Hrynkiw, PGA
Head Golf Professional
Gleneagles Country Club
Delray Beach, Fl
Jason Hrynkiw
---
Brad summered at Upper Montclair Country Club in NJ this year. I had never had a club fitting and was curious about the process. I play over 100 rounds a year and my current GHIN index is 4.7. Brad worked with me to get a driver that controlled my slice. He never tried to hard sell me and was always available after my fitting to tweek anything I was concerned about.
Donna
---
While looking into a set of Apex irons, I needed to find a fitter independent of the big box stores in North Florida... After introducing myself to Brad we had back and forth emails, as well as phone conversations with Brad, I felt really confident with his experience. Right off the bat he felt the Miura irons did not suit my ball striking abilities. This was after our talks on the phone.
On the way north for the summer, we were to meet on the Cimarrone golf club in St Augustine. We were to meet around 930, so I arrived an hour before that to be ready to work... He was nice enough to meet me along the way, so I wanted to be ready to go...
Another great thing about Brad is the constant communication...He was running late and would arrive by 11:30...No problem, so I kept chipping, and wanting to be loose... How about worn out !!! instead of 67, I felt like 87 (my Dad age)
I was hitting balls under his watchful eye as we were trying to get some data from the Trackman... I did see terrible stats with the passing point Miura set, but really awesome with the 59 stiff Miyazaki in a Taylormade head... I liked a lot of shafts. Brad was very helpful in showing my the advantages and disavantages according to the Trackman. but I was worn out. Almost sick.
He made me chill in the AC for almost an hour so I would get the benefit of the program we had started...
David S J
---
Testimonial part 2 I wanted to offer another tribute to Brad's fitting with me.... I continue to amaze my 3 playing groups. (Wednesday Friday & Saturday) Previously my golf scores were anywhere between 85 and 93... I was using different mixed sets over the last 18 months trying to find a combo that I felt comfortable with.... Brad is up north for the summer (new jersey) If you live anywhere within a few hours from him, he does house calls.... BTW my last rounds are as follows (in case I did not mention this in 1st testimonial) 41 (9 holes first outing w new irons) 77 72 76 80 77 83 78 76 78 Just incredible and exciting THANK YOU AGAIN BRAD
David SJ
---
Brad has done a great job on all the club work he has done for me. He has helped me with everything from changing my grips to fine tuning the launch angle and spin of my driver. He is also very knowledgable with Track Man. I would recommend him to anyone. Olin Browne Jr.
Web.com Tour / PGA Tour Canada
Olin Browne Jr.
---
I've been playing golf since I was 12 years old and I am 47 years old now. I have never stopped playing this wonderful game of golf. I've played college golf for 4 years and I currently hold a 2 handicap. I've been fitted for clubs all my life in one way or another. I can honestly say without a doubt that Brad Fellinger is the best club fitter that I have ever come across. He is on the cutting edge of technology when it comes to building great clubs that fit every swing type. I also think that Brad is a great listener. Which to me is "Key" when you are trying to have custom golf clubs to fit your particular game. Would I recommend Brad Fellinger to all my friends and family. Heck yeah! Sincerely, DJD
Daniel D'Loughy
---
I met Brad Fellinger in New Jersey while teaching at Upper Montclair CC, over the period of 2 months I watched my students hitting the ball much more consistent and they all had the same answer they did a club fitting with Fellinger Custom Golf. I noticed my students all had new shafts in their clubs not necessarily new equipment. As a teacher it is much easier to help students of the game play better golf with properly fitted golf equipment.

So I got to thinking I wonder if Brad couldn't do something for me and my driver because I always felt that I had to much spin. I just got back from a fitting with Taylor Made as I am on their staff. Even though I won the NJ State Open this year and lost a playoff in the NY State Open, I called Brad and set up an appointment for a driver fitting. After about 30 mins we had a new shaft installed drastically reducing my spin rate from about 3300 rpm to 2500 rpm now the ball moves thru the wind, without having the wind affect the flight. Another big issue I had was always hitting down about 2' now I am hitting up on the ball about a .5 to 1' up. Going thru this fitting with Brad makes me understand that playing at the highest levels in golf or going out on weekends or the Country Club golfer that being fitted properly will improve your consistency,
Tyler Hall
---
I am a member of the Upper Montclair CC in Clifton NJ. Before I was fitted with Fellinger Custom Golf I made it to the semi finals of my club championship 3 years in a row and could never break through. After I was fitted this year with Brad I never was down during all 4 rounds of my club championship and I owe it all to Fellinger Custom Golf. Not only did I win my club championship but the next week I lipped out for a 28 on the back nine!!!! Brad has been the best fitter and has changed my game forever!
Nick Miller
---
I want to start out by saying Thank you to Brad for the fitting process he took me thru. The clubs are truly amazing especially the driver I never thought I could ever hit the ball that far and consistent. The Callaway irons and hybrids are also exceptional.
Again if you want a truly professional club fitting experience I believe he is the best and I know my clubs were built right because he built them himself and I had them the next day. His service is the best in the golf industry, any one looking for club fitting I would not look any further than Brad and Fellinger Custom Golf. Again Thank you for the great fitting experience.
Anil agarwal
---
I am the Golf Professional at Medalist Golf Club in Hobe Sound, Fl. Brad has been with us for two years and is an expert Golf Club Technician. He is a tremendous asset to our staff, as not too many clubs in the world of Golf have an on sight club repair, fitting and building professional like Brad. We are very fortunate to have many of our members who make their livelihood playing this great game, he is trusted by those great Professionals who rely on him for his expertise. Brad gives his all to make sure all players are fitted with the right equipment that match their swings. Having Brad part of the staff has added another service that has definitely benefited our membership and our operation. It's been special to have Brad on our staff to offer a service that most golf clubs do not have.

Buddy Antonopoulos
Golf Professional
Medalist Golf Club
Hobe Sound, Florida
Buddy Antonopoulos
---
I`m from Argentina and I had negatives previously experiences with other fitters. I found Brad on the internet and I meet him for the first time for a fitting with trackman in witch he gave me his advice on what was best for me. Due to my past negative experiences I prefer to take some time to wait and think. From Argentina we exchange thousands of mails and he was always there with his expertise answering them with so much patience. After a few months I decide to go with the clubs he said were best suit my game, he build them an we meet again at Medalist. I couldn`t be happier with them an the great attitude and humor of Brad with whom we keep exchanging mails and I always get his quick answer for any adjustments we might have to make in the future, so hi is there to give full support on the equipment hi sell cause his expertise is huge. I highly recommend him and his service.
Javier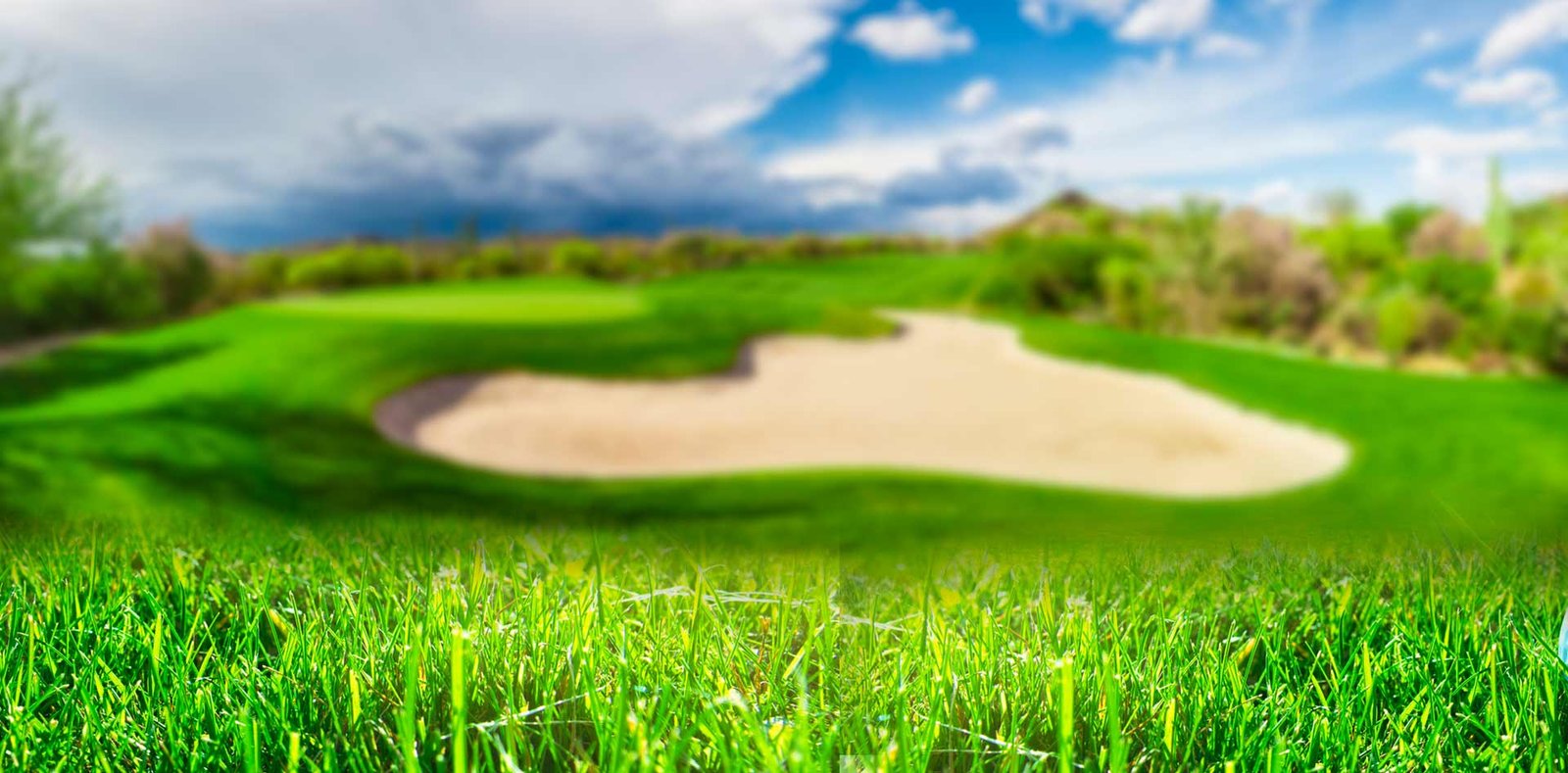 Call now for details (561) 676-3254